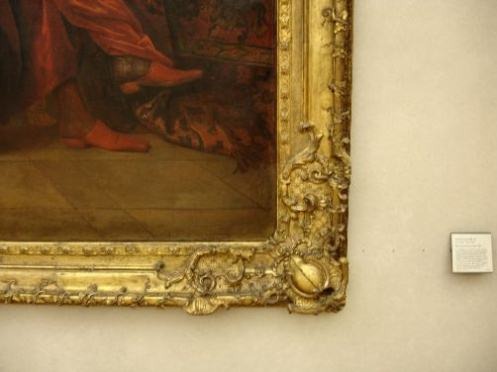 (Image source: http://upload.wikimedia.org/wikipedia/commons/6/65/Barokke_lijst.JPG)
Only a truly creative person would understand the importance of protecting and beautifying a work of art.
Whether you create art yourself or buy it from an artist, displaying it tastefully will probably be the topmost concern on your mind. Most art prints are stunning enough by themselves to attract and retain the attention of the onlooker.
There are ways in which you can make these creations look more chic. Framing them is the easiest and most common way to smarten them up and present them in a way that can enhance their appeal.
If you're confused about whether you should go about the framing chore by yourself or hire a professional to do it for you, this post has some important pointers for you.
DIY Framing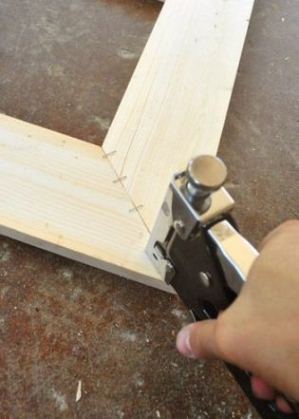 (Image source: http://www.pinterest.com/pin/71002131600982553/)
If you're creative by nature and love painting, designing and decorating, then it makes sense to give DIY-framing a shot. The basics of framing aren't very difficult to master and this activity can be a lot of fun. In fact, when you create the frame on your own, you might as well refer to it as a work of art in itself. Keep in mind that the frame you choose to create will affect the appearance, longevity and value of the art print.
Here are a few pros and cons for your consideration to help you decide whether DIY framing is for you.
Pros
  1. You Save Money:
Framing your art work yourself will save you money as you will not have to pay the labor costs, which can add up quite fast. You can use the Web to shop for all the materials you'll need at discounted rates.
2. You Have Total Control:
Because you'll be doing everything yourself from scratch, you'll have the authority to customize picture the frames the way you like it. Add and delete elements from it based on what you want the final product to look like at any point. Mix and match colors, styles, woods, glass, etc. and flaunt your creativity to the hilt. In short, let it reflect you!
3. Learn a New Skill:
Once you become aware of the process, you'll find things falling into place. In fact, the more number of frames you make, the more your skills and abilities will improve. Soon you'll be able to do it like a professional!
4. Makes for a Great Hobby:
Once you realize how enjoyable, easy and inexpensive DIY framing can be, you can turn it into a regular hobby.
Cons
  1. It Can Get Complicated:
While DIY framing is relatively easy, it can also get quite complicated, especially if you decide to create something intricate. If you're not careful with your craft, you may just end up losing the plot and ending up with a big mess rather than a beautiful frame. So that would mean a waste of your time, money and energy.
2. You May Not Always Get the Desired Results:
While you may have visualized your frame to turn out in a certain manner, chances are that the final product may not live up to your expectations. If you're not meticulous about it, you may unknowingly make errors in getting the measurements right, or get the wrong type of wood, etc.
3. Keeping Up with the Changing Trends Can Be Difficult:
Home-interior trends change rapidly with new styles and designs being created and sold at the drop of a hat. In such a scenario, it may become difficult for you to keep reframing your art work.
Professional Framing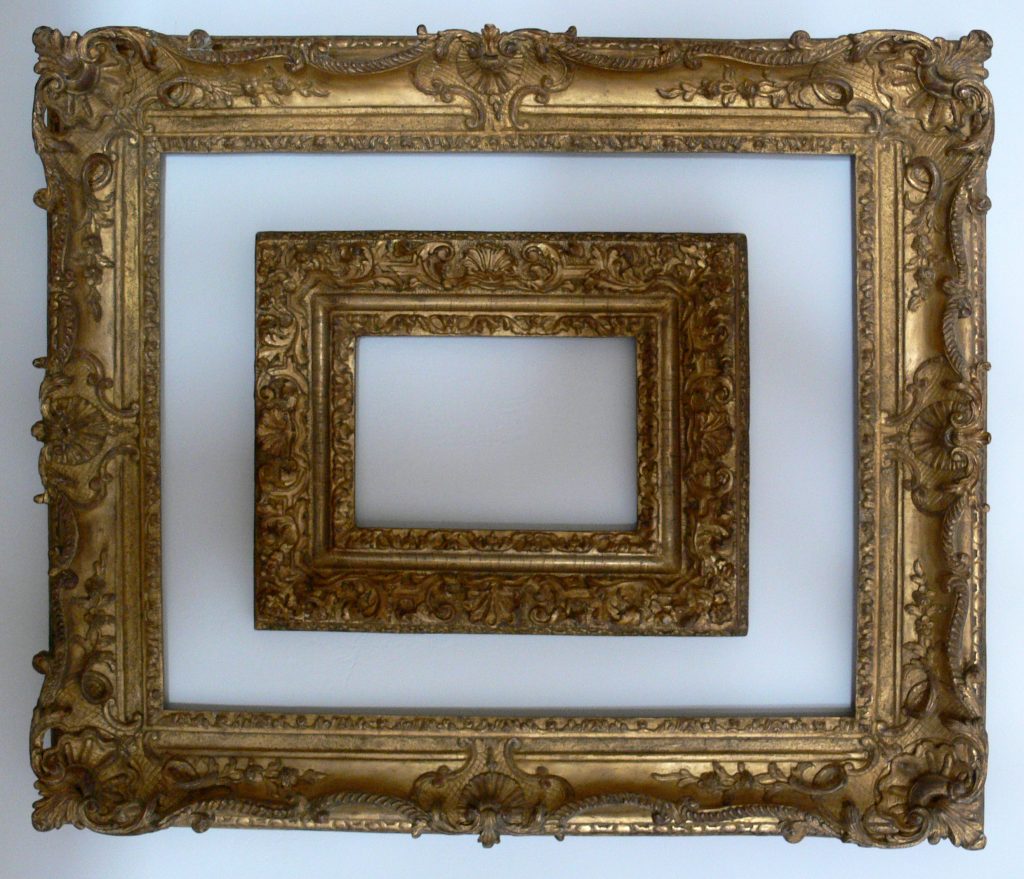 (Image source: http://upload.wikimedia.org/wikipedia/commons/2/20/Frames_France_DMA_Reves_Collection.jpg)
If you're too pressed for time to build a frame on your own, or find it hard to create anything that will need you to let your (barely-there) creative juices flow, then you should give professional framing a thought. All you need to do is give them your art prints and leave the rest to them. Approach a good framer to ensure that you get exactly what you signed up for.
Here are a few pros and cons for your consideration to help you decide whether you should hire professional framers.
Pros
  1. It Saves You a Lot of Time:
Making your own frames can be an extremely long and time-consuming process. If you're unable to give it enough time and effort, you may just end up losing interest in your project and leave it unfinished.
Professional framers have special tools and equipment, as well as the experience to get the job done in a short span of time. Hence, it makes sense to outsource this work to the professionals.
2. It Will Be a Job Well Done:
Because framers specialize in what they do, you can rest assured that they will do a swell job with framing your art work. Thanks to their expertise, you do not need to worry about going wrong with measurements or the quality of the wood or even the color going bad.
3. You Can Go for Intricate Framing:
While you cannot even think about creating frames with intricate work/designs on them by yourself, you can definitely expect high-quality, intricate designs with a smooth finish from professional framers. Sit with them and let them help you decide and choose from the variety of frames they have on offer. Some framers even oblige when you tell them your specific requirements related to how you want the frame to look.
4. Frames are an Investment:
This will make sense to those who create art work and sell it. Good frames not only keep your art protected, but also help in presenting them well. This is particularly important when you're displaying your art work at a high-end gallery. The style, quality and the value that the frame lends to the art work can be quite influential in its sale. So it is highly advisable to get the framing done from a professional.
Cons
  1. It Can Get Expensive:
The only con related to getting your art prints framed is that it can get a tad costly. Apart from paying for the material and supplies, you also need to pay for the labor. Further, professional framers may charge you several hundred dollars for a single painting, so if you have several numbers of paintings to be painted, it could cost you a bomb.
Conclusion
If you have quality art prints, it is imperative that you get them framed. Apart from making them look better, frames also help art prints stay in good condition. I hope the above pointers will bust all your doubts when it comes to getting your art work framed and help you decide which way to go.